The North Fort Myers Soccer Club provides both recreational and competitive soccer programs for boys and girls from four to eighteen years of age.
At the recreational level we provide our players with age appropriate training and teach them the fundamentals of soccer.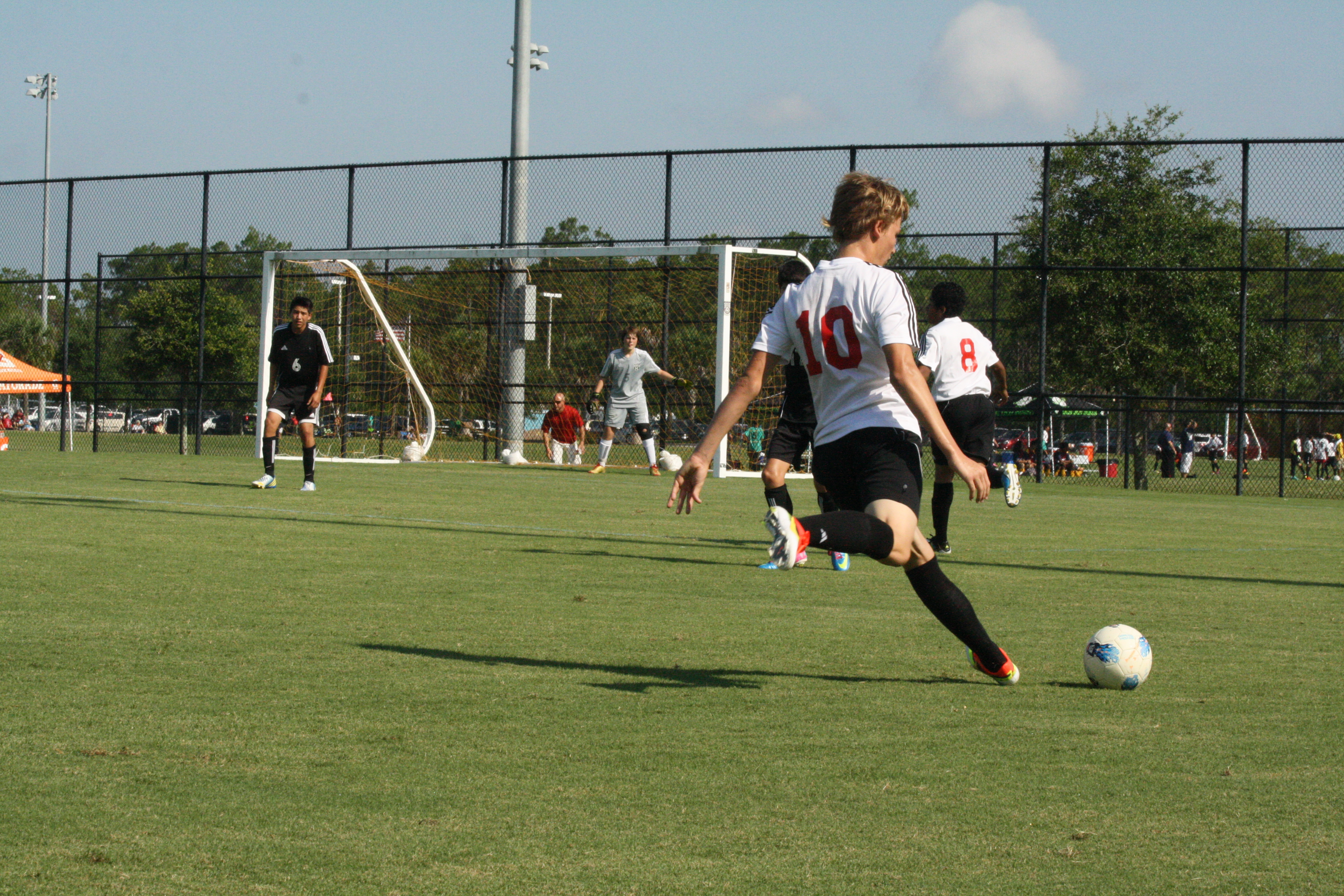 There are no tryouts at this level.
Our recreational program accepts all children who would like to play the game of soccer. Players are drafted to a team with the intent to establish a similar mixture of talent on each team.
WE OFFER TWO RECREATIONAL SEASONS!
Our Fall Recreational Season runs from August to mid December. With one or two training sessions per week depending on age group, and one game during the week or on the weekend. The cost for our fall recreational season is $140.
Our Spring Recreational Season runs from February to March. With one practice session and one game per week. The cost for our spring recreational season is $65.00, which includes a t-shirt.
2019 Fall Recreational Information
Online Registration is Open
Please copy and paste the link below.
https://www.gotsport.com/asp/application/reg/?ProgramID=81874&Type=PLAYER

Online Registration Only for Fall 2019
We will start High School U19-U16 on July 16th. We will start U10-U15 on August 27th. We sill start U6-U8 on September 10th.
So get registered and lets have some fun.

We will post practice schedules closer to the start of season.
General U6 practice on Tuesdays and games on Thursdays.
U8 and U14 practice on Tuesday and Thursdays an games on Saturdays.
U18 practice on Tuesday and Thursday as long as no games have been scheduled. There maybe a few week night games, but hope to have most of them on Saturday and Sundays.
All U6 teams will be on Field 1
All U8 teams will be on Field 2
All U10 teams will be across the street on Field 5B and 5C.
All U12 teams will also be across the street on Field 5A.
All U15 teams will be on Field 4.
All Practices will be held at the Bayshore Soccer Complex for all age groups. U6 and U8 will have games at Bayshore only. U10 and Up will play all over Lee and Collier County for games.