The North Fort Myers Soccer Club provides both recreational and competitive soccer programs for boys and girls from four to eighteen years of age.
At the recreational level we provide our players with age appropriate training and teach them the fundamentals of soccer.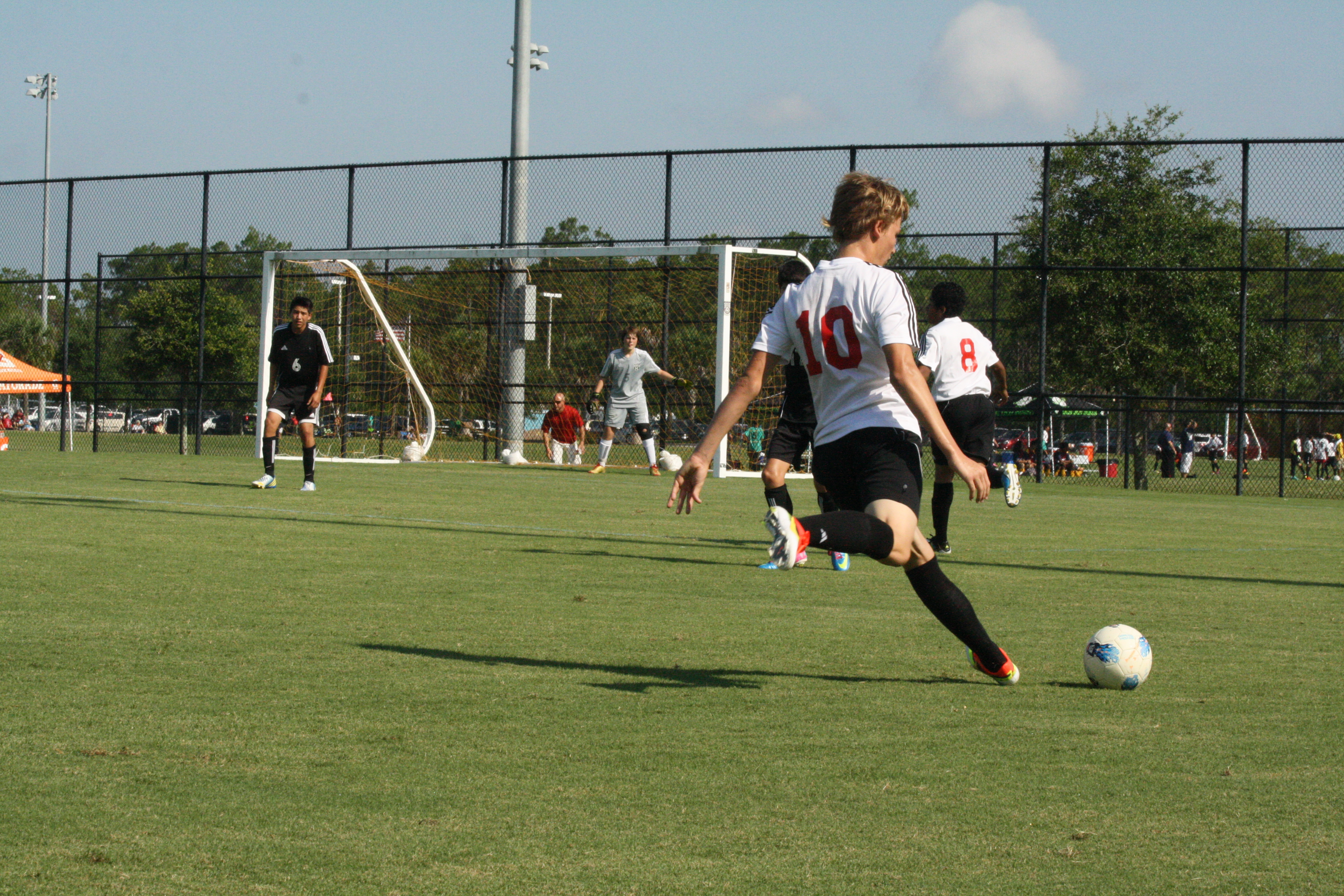 There are no tryouts at this level.
Our recreational program accepts all children who would like to play the game of soccer. Players are drafted to a team with the intent to establish a similar mixture of talent on each team.
WE OFFER TWO RECREATIONAL SEASONS!
Our Fall Recreational Season runs from August to mid December. With one or two training sessions per week depending on age group, and one game during the week or on the weekend. The cost for our fall recreational season is $140.
Our Spring Recreational Season runs from February to March. With one practice session and one game per week. The cost for our spring recreational season is $65.00, which includes a t-shirt.
2020 Spring Recreational Information
Online Registration is Open
Please copy and paste the link below.
https://www.gotsport.com/asp/application/reg/?ProgramID=86355&Type=PLAYER

Online Registration Only for Spring 2020
We will start U6-U14 on February 18th and end on April 7th.
U6 Team 1 Nick Haupt 1A Team 2 Sherri Bayliss 1C Team 3 Emily Popella 1D Team 4 Taylor Heckman 1B
Jude Downing Grant Reed Isabel Quaintance Jefferson Navarro
Ana Lupita Schreyer Mason Kuehn Emma Cameron Avery Billman
Maxx Metzroth Melania Martinez Cross Taylor Novalee Russell
Lana Cameron Braden Schmelzer Cayden Monn Dylan Orozco
Colton Haupt Abigail Collier Eduardo Gamero Kyliegh Link
U8 Team 1 Clair Wright 2A Team 2 2B Team 3 Josh Graves 2C Team 4 Christina Taylor 2D
Naomi Mann London Simmons Aubrey Cameron Austin Incardona
Fred Kobie Paris Simmons Enzo DeCicco Capri Taylor
Christian Quaintance Michael Herzog Rylan Hernandez Connor Monhollen
Brea Copeland Jonathan Garcia-Gamero Lilliane Downing Stephan Castillo
Mackenzie Lewis Blaine Olsen Brynlee Billman Ethan Rodriguez
Logan Reed Audessa Irminger Jayson Graves David Incardona
Haven Wright Cameron Lawrence Antonio Sutton Eloise Hull
Evan Arter Ella Emery Kyler Swanson McKenzie Cameron
Morgan Barker Bayli McConnell Layne Callahan
U10 Team 1 Jose Hernandez 5C1 Team 2 Noah Palmore 5C2 Team 3 5B1 Team 4 Virgina Stovall 5B2
Gavin Green
Trinity Atwood
Lane Cabral Lee Wood
Leila Zeljkovich Justin Elrod Lillian Cameron Julian Marquez
Julian Hernandez Michael Goff Jose Torres Paige Stovall
Timothy Lewter Brandon Martinez Rielyn Fialka Connor Decker
Jaci Jansen Aaliyah Irminger Brysen Wincelowicz Bryson Grant
Braeden Lewter Leo Feliciano Kaylyn Ciancaglini Brooklyn Mason
Fernando Tamayo Emma Casiano Zackary Schaible
Spring is Tuesday and Thursday only. Practices will be 6:00 and games will be 6:00 and 6:45.
All Practices and games will be held at the Bayshore Soccer Complex for all the age groups above.