The North Fort Myers Soccer Club provides recreational soccer programs for boys and girls from four to eighteen years of age.
At the recreational level we provide our players with age appropriate training and teach them the fundamentals of soccer.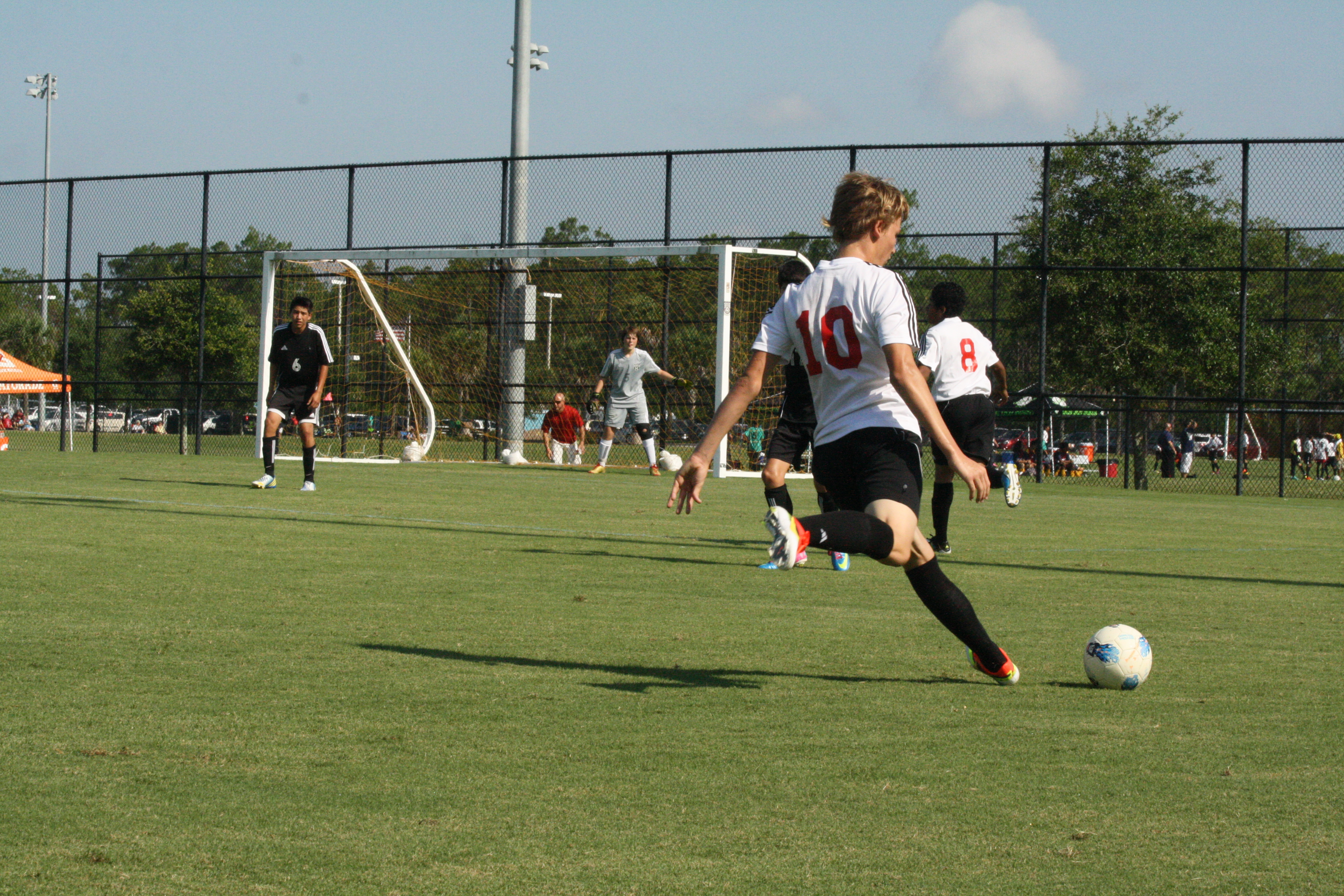 There are no tryouts at this level.
Our recreational program accepts all children who would like to play the game of soccer. Players are drafted to a team with the intent to establish a similar mixture of talent on each team.
WE OFFER TWO RECREATIONAL SEASONS!
Our Fall Recreational Season runs from August to mid December. With one or two training sessions per week depending on age group, and one game during the week or on the weekend. The cost for our fall recreational season is $115 which includes a refundable $20 concession stand
volunteer deposit.
Our Spring Recreational Season runs from February to April. With one training session and one game per week. The cost for our spring recreational season is $50, which includes a t-shirt.
2016 Fall Recreational Information
Online Registration is OPEN!
Click the Link to the left to register.
Under 10 through Under 18
Onsite Registration:
Saturday July 16th from 9:00am to 11:00am
Tuesday July 19th from 6:00pm to 7:30pm
U18 Practices Starts:
Tuesday August 2nd 2016
Squires Must Register at the Onsite Registration
(2 1/2 to 4 year old's)
Squires MUST bring a copy of the State issued Birth Certificate to Register
There are a limited number of spots available
Coaches Needed for all Age Groups
All Onsite Registrations and Practices will be held at the Bayshore Soccer Complex.